About Us
Incorporated under a Federal Charter in 1974,
The Professional Development Institute PDI Inc.
is a global leader in the creation and delivery of learning solutions, skills-development services and cutting-edge products to excel in decision-making (exemplary leadership, strategic thinking and foresight, technological innovation, project and risk management and performance improvement) in a world where uncertainty, turbulence, complexity, volatility, ambiguity and novelty are omnipresent.
Characterized by unrivaled quality and a high focus on charting the future, our workshops and world seminars are available in English, French and Spanish with simultaneous translation into other languages. They provide the most effective team-leadership skills applying Harvard University Global System
™
(HUGS) tools to excel in performance, productivity and growth in a turbulent environment. Tailoring in-house sessions to client needs is among our distinctive strengths.
We are the only organization licensed, since 1991, by Harvard University to create and deliver
Harvard University Global System
™
and software applications. HUGS visually-attractive road maps and working templates on negotiation, risk management, strategy, time and project management are practical checklists, featured in corporate conference rooms to support innovation and creativity, rigorous decision-making and insightful discussions.
Our vision is to democratize exemplary-leadership and management education worldwide
, by pushing the boundaries of innovation and complexity reduction in decision-making, a long journey that Alain Paul Martin together with
Dr. Herbert Shepard
(Former President) and the late
Professor André Potworowski
(Past Managing Partner, Science & Technology), have nurtured with the support of Harvard and MIT students, fellows and faculty members.
Alain Paul Martin
leads PDI's professional team whose experience spans a wide range of sectors including life sciences (health, food and nutrition sustainability, biotechnology), software development, banking, communication, education, industrial sectors (aerospace, chemicals, energy, mining), R&D management, competitive intelligence, and governments including international trade, diplomacy and defense.
Alain has taught leadership, strategy formulation and negotiation in graduate-business schools and is a Fellow in Advanced Leadership (Harvard University), an alumnus in entrepreneurship (Harvard Business School) and a graduate in Commerce (Concordia). Alain has advised corporate executives worldwide, prime ministers, members of parliaments, diplomats, government and U.N. leaders. He leads advanced workshops and is a featured speaker on leadership, principled negotiation and on tackling innovation quality, capacity, agility and context.
International Board of Advisors
Excellence, gender parity and global diversity characterize the exclusive membership of our distinguished International Board of Independent Advisors comprised of entrepreneurs and professionals in private equity, finance, economics, governance, marketing, science (medicine, astrophysics, biotechnology), IT, diplomacy and government policy. All members share our vision to "democratize exemplary leadership and management education worldwide, by pushing the boundaries of innovation and complexity reduction in decision-making".
Mr. Erik Baker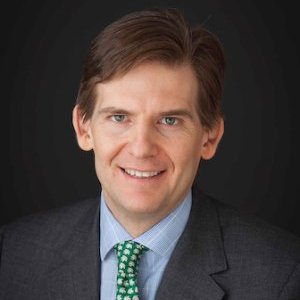 Erik Baker is a Co-Founder and Managing Director of
GF Capital Management & Advisors, LLC
, a private equity firm based in New York. He is a member of the firm's Private Equity Investment Committee, where he concentrates on making investments in the media and branded consumer product sectors. Mr. Baker is currently serving on the Board of Directors of Jonathan Adler, Blue Man Group, Whalerock Industries and GF Sports Holdings, and was formerly a board member of Airborne, Repucom and Trade Service.
Prior to co-founding GF Capital in 2001, Mr. Baker served as a Senior Vice President of Arnhold and S. Bleichroeder ("A&SB"), where he worked in the Corporate Finance department in addition to managing a number of A&SB corporate development activities. Prior to A&SB, he was an Analyst with Gleacher & Co., an M&A advisory boutique. Mr. Baker has been a featured speaker at several private equity conferences.
Mr. Baker graduated from the Wharton School of the University of Pennsylvania (B.S. with honors), and is a member of the National Advisory Board of the Netter Center for Community Partnerships at the University of Pennsylvania.
Ambassador Nouzha Chekrouni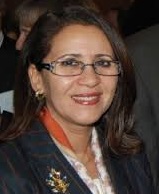 Dr. Nouzha Chekrouni is a Senior Fellow, Advanced Leadership, at Harvard University, who holds a Doctorate degree and a post-graduate Diploma in Linguistics, both from Sorbonne-Nouvelle University in Paris. Her diversified experience combines six years in diplomacy as Ambassador of Morocco in Canada and 22 years in academic, political and union leadership, during which she undertook ground-breaking initiatives in job creation, social justice and solidarity, both nationally and internationally.
Ambassador Chekrouni held several Cabinet-Minister porfolios. As the first woman in the Cabinet's economic domain responsible for the country's diaspora affairs, she built strategic levers for international trade, investment and community relations, including initiating the consultations that led to the establishment of Bombardier as an anchor for an aerospace cluster in Morocco. Dr. Chekrouni was also Minister for the Advancement Women, Family and Children Protection, Secretary of State for the Handicapped and Co-Chair of both the Immigration and Foreign Relations Committees. She was a full-Tenured Professor and Chair, French & Foreign Languages in the Faculty of Arts & Social Sciences at the University of Meknès; Visiting Professor, Middlebury College in Vermont and Lecturer on Linguistics at the École Pratique des Hautes Études in Paris. As a Vice-President, Socialist International Organization (London, UK), Ambassador Chekrouni played an active role on a host of projects and initiatives (geopolitical, human rights, social justice), all focusing on international, progressive and innovative solidarity for a more equitable and fairer world.
Ambassador Chekrouni is currently incubating, with the support of Harvard faculty and students, the Entrepreneurial Leadership Institute for Progress in Africa (ELIPA).
Ms. Isabèle Chevalier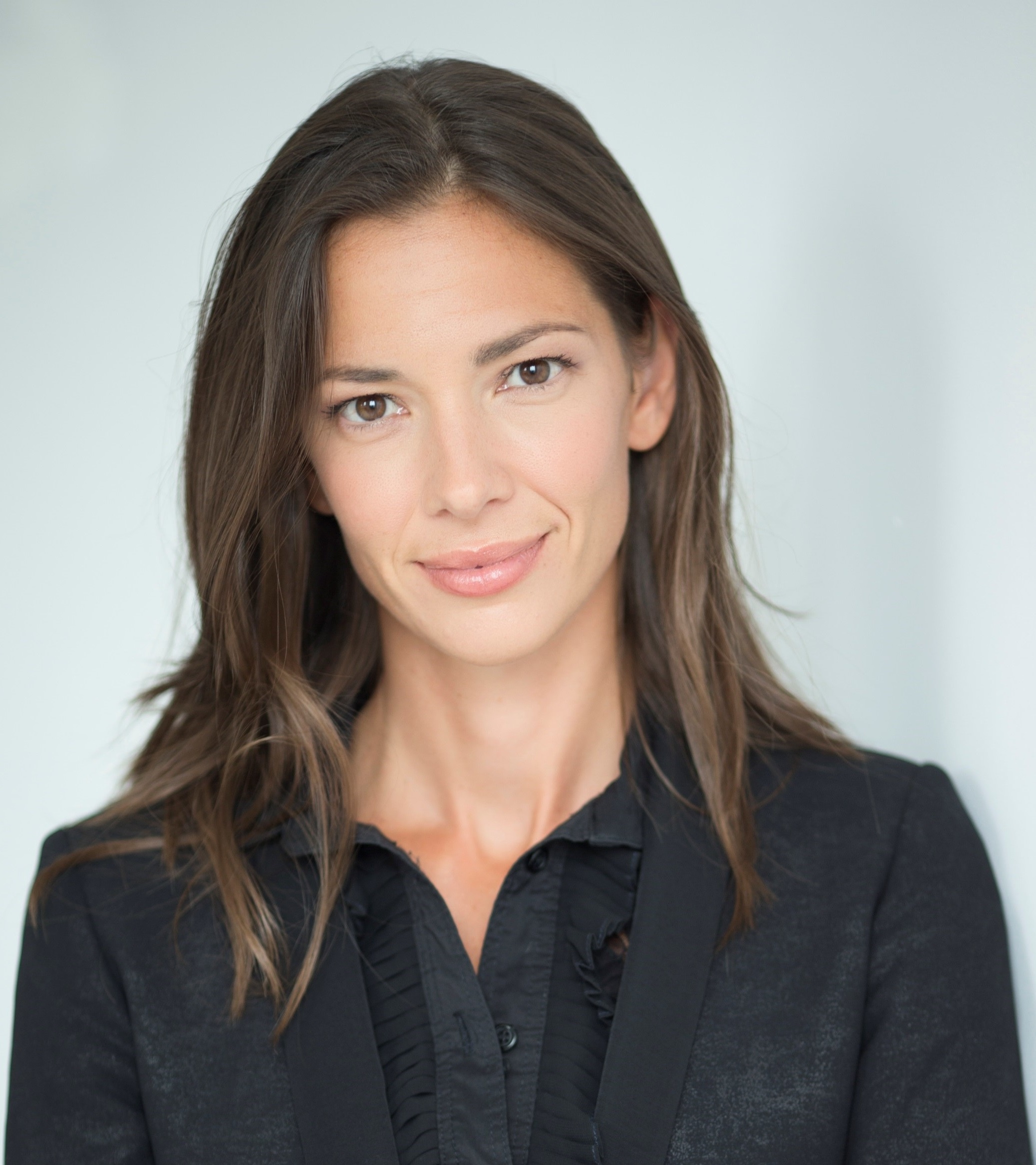 Isabèle Chevalier is President of
Bio K+ International Inc.
, a leading company in the research, innovation, manufacturing and retail of probiotics. She is an experienced leader in manufacturing, R&D, sales and marketing in the health food, drug and mass retail sector in Canada and the United States. Mrs. Chevalier is a woman of passion and determination who has held all positions in the company and is now driving for its next level of development.
Bio K+ International grew from 8 employees to over a hundred, and expanded its market from Québec-based natural-food-stores to a network of hospitals and clinics, natural-food stores and grocery and pharmacy chains, across the U.S. and Canada. It owes its success to innovation, rigor, exemplary leadership and a dedicated professional team. By continuously pursuing research, optimizing its product's quality and effectiveness, the company gained outstanding results in the fight against intestinal and infectious diseases and successfully obtained the first worldwide claim on C. Difficile acquired infections. Mrs. Chevalier has been involved in every step of the growth and played an active role in all aspects of the company from accounting to research, production, sales and marketing, customer service, IT and distribution. Through time, she has led the strategic vision, developed and launched product lines, managed and supervised budgets, timelines and teams both in Canada and the U.S. She ingrained a new culture of communication within the organization, implemented training programs, gained new distribution in key markets and segments, enforced better control systems through implementation of CRM and Salesforce accountability generating better velocity and growth.
Isabèle Chevalier holds a Master's in Management from the University of Montreal's HEC business school. Involved in a host of pro-bono activities, she takes to heart children and health involving herself to make a difference in people's lives and in her community.
Professor Emmanuel Duplàa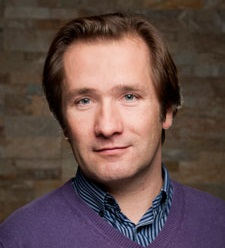 Dr. Emmanuel Duplàa is a professor at the Faculty of Education at the University of Ottawa, specialized in information and communication technology (ICT) for learning. After earning a BA in mathematics and a master's degree in cognitive sciences, he completed a PhD in education on the unconscious dimensions of online relationships in the context of e-Learning. He participated in different projects on ergonomic design and planning (Institut de Recherche en Informatique et Automatique in France), on e-learning (Télécom-ParisTech and Centre d'Études Supérieures Industrielles) and training aspects of e-Health (TÉLUQ, the distance learning arm of the University of Quebec). He is currently conducting research at the Faculty of Education on digital literacy, on design processes in e-learning and on educational video games (in partnership with the School of Information Technology and Engineering).
Dr. Ismahane Elouafi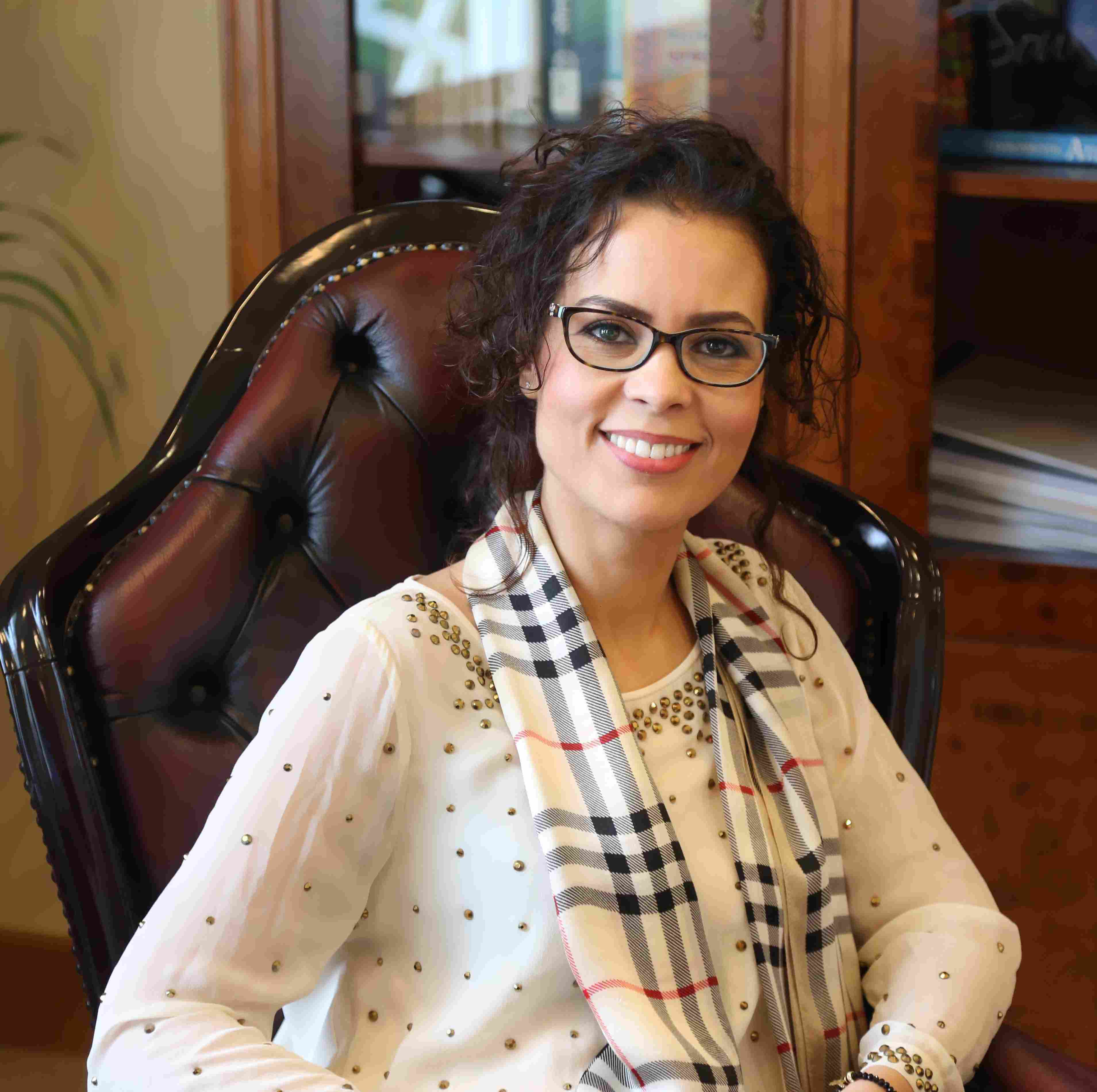 Dr. Ismahane Elouafi is the Director General of the
International Center for Biosaline Agriculture (ICBA)
, a cutting-edge research organization with a team of international scientists conducting applied R&D to improve agricultural productivity and sustainability in marginal and saline environments. Previously, Dr. Elouafi was Director of the Research Management and Partnerships Division at the Canadian Food Inspection Agency (CFIA) and Senior Advisor to the Assistant Deputy Minister of Research at the Federal Department of Agriculture and Agri-Food (AAFC) in Canada. She has also worked as a scientist with Japan International Research Center for Agricultural Sciences (JIRCAS), the International Center for Agricultural Research and Dry Areas (ICARDA) and the International Maize and Wheat Center (CIMMYT).
Dr. Elouafi holds a Ph.D. in Genetics from Cordoba University (Spain) and has a passion for science, its leadership and management and its integration with policy. She considers science as fundamental to decisions and sustainable-development plans necessary to achieve the innovations and efficiencies to alleviate discrimination and poverty.
Dr. Elouafi is a recipient of many international awards, including the Excellence in Science award from the Global Thinkers Forum (2014), and the National Reward Medal by His Majesty Mohamed VI, the King of Morocco (2014). In 2014, Muslim Science ranked Dr. Elouafi among the 20 Most Influential Women in Science in the Islamic World under the Shapers category, and the CEO-Middle East Magazine listed her among the World's 100 Most Powerful Arab Women in the Science category.
Dr. Reyes Tamez Guerra
Dr. Reyes Tamez Guerra is a leading scientist and an international authority on education and leadership. A 2012 Harvard Fellow in Advanced Leadership. Dr. Tamez served as Secretary of Education both in the national cabinet of President Vincente Fox and for the State of Nuevo León where he also was President of the Autonomous University of Nuevo León (UANL). A recipient of the Jorge Rosenkranz National Prize in Medical Research, Dr. Tamez co-authored two immunochemistry books, has presented over 120 papers at national and international conferences and has published over 30 articles in several national and international journals. He graduated from the Autonomous University of Nuevo León in 1975 with a bachelor's in Chemistry, Biology and Parasitology and received both a master's degree and a doctorate's in immunology at the National Polytechnic Institute (IPN). Later on he did a postdoctoral residency at the Institute of Cancerology and Immunogenetics at Villejuif (France) and was inducted into the Mexican Academy of Sciences in 2001.
Professor Cecilia Kindelàn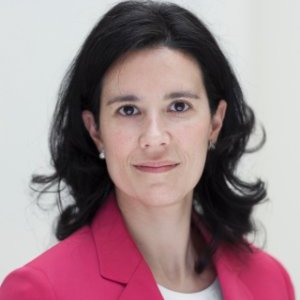 Dr. Cecilia Kindelàn is concurrently Associate Director, MBA Program, IESE Business School in Barcelona; Director of the MBA Exchange Program & International Affairs; and Secretary General, Fundación Excelencia, where she works with the Board of Trustees (24 Nobel prize-winners, former heads of state/government and eminent experts) and organizes multidisciplinary conferences and events on leadership, science and technology, bringing together these dignitaries and university students. Previously, she was the Vice Principal of the Spanish Association of Corporate Directors and CEOs (AED); Director of Postgraduate Programs Sek International University in Ecuador, focusing on the creation and implementation of new graduate degrees; and Professor & Researcher in the Faculty of Communication. In Canada, Dr. Kindelàn led a strategic project for Saint-Paul University's Rector, developing a new degree-granting curriculum (Social-Solidarity Economy) and advising the Rector and the Deans in strategic planning and international opportunities for the University. She also led the communications portfolio of Universia which is co-owned worldwide by a consortium of 1100 universities. Early in her career, Dr. Kindelàn led the development of the international communication and marketing strategy for the internet company iBest in Mexico, Brazil and Spain.
Dr. Kindelàn holds a Doctorate's, Summa Cum Laude, in Comunication from the Universidad de Las Palmas de Gran Canaria, a Master's in Leadership & Strategic Management from IESE Business School (University of Navarra), a Law Degree from the National University of Distance Education (UNED) and a Degree in Information Sciences & Communication from University San Pablo, a Master's in Corporate Communication Management from Complutense University.
Ms. Sophie L'Hélias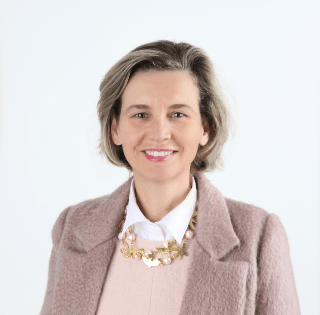 Sophie L'Hélias began her career as an M&A attorney in New York and Paris. She later joined an event-driven hedge fund in New York as Managing Director and founded a strategic corporate governance advisory firm. An expert on governance issues, she co-founded the International Corporate Governance Network (
www.ICGN.org
), today's leading global investor-led governance organization, where she had several roles. Sophie L'Hélias recently founded LeaderXXchange™ in the United States, which collaborates with institutional investors, business leaders and other market participants to promote diversity on corporate boards worldwide.
Author of the book "Le Retour de l'Actionnaire" ("The Shareholder Comeback"), Ms. L'Hélias has frequently had articles published in Europe, the United States and Canada and is a regular speaker at international business and academic forums on international corporate governance, shareholder activism and board diversity.
Sophie L'Hélias is an inactive member of the New York and Paris Bars. She holds an MBA from INSEAD, an LLM from the University of Pennsylvania, and a Masters of Laws from the law schools of the University of Pantheon-Sorbonne- Paris I, following law studies at the University of Saarbrücken, Germany.
Sophie L'Hélias is a Senior Fellow at economic, strategic or governance think tanks in the United States including the Conference Board, Governance Center and the Samuel Heyman Center for Corporate Governance at Cardozo Law School in New York. She has been a member of Sciences-Po US Foundation in New York and the Board of Governors of the University of Ottawa, Canada. Since 2016, she is an independent director in the board of
Kering SA
, a company listed on Euronext Paris and a world leader in apparel and accessories that manages the development of a series of renowned Houses in Fashion, Leather Goods, Jewelry and Watches: Gucci, Saint Laurent, Bottega Veneta, Balenciaga, Alexander McQueen, Brioni, Boucheron, Pomellato, Dodo, Qeelin, Ulysse Nardin, Girard-Perregaux, as well as Kering Eyewear. In 2017, Kering had nearly 29,000 employees and a revenue exceeding €10 billion.
Ambassador Gabriel-M. Lessard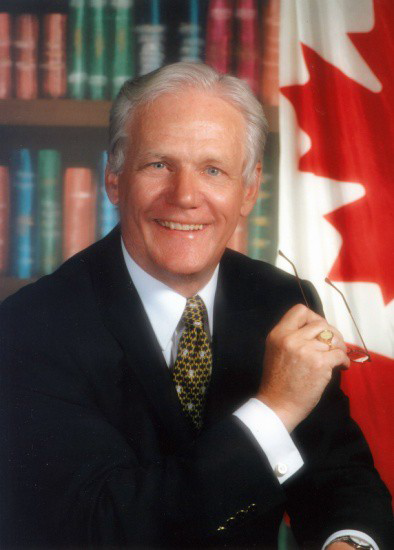 Gabriel-M. Lessard is a retired career diplomat who has served as Canadian Ambassador to Vietnam and Ethiopia and held postings in Switzerland and throughout Africa, involving trade policy, personnel management and the United Nations. In the Department of External Affairs (now Global Affairs), Ambassador Lessard held several positions in the fields of human rights, Israeli-Arab relations, human-resource management and the United Nations. He was Director of Francophonie Affairs, Deputy Executive Director and Director of Global Issues of the Intelligence Assessment Secretariat of the Government of Canada. While on leave from the government from 1977 to 1980, he worked for Alcan Aluminum in Aix-en-Provence, covering Africa and the Middle East.
Active in several pro-bono community services, Ambassador Lessard is currently President of the "Association Richelieu Fondateur", Former Secretary of "Fondation Montfort" and Member and Former President of "le Comité Juno-Canada". He is also interested in arts, literature and music and is a designer and producer of artistic stained glass panels.
Ambassador Lessard received the Peacekeeping and Service Vietnam medals for his participation in the International Commission of Control and Supervision (ICSC), and decorated with "l'Ordre du mérite des arts des lettres et de la communication" of Burkina Faso and the insignia For Peace and Friendship between Nations of Vietnam. Ambassador Lessard holds a Bachelor's in Political Science & Economics and a Master's in International Relations from Laval University. He is an Executive-Program alumnus of London Business School.
Dr. Deepti Panicker
Dr. Panicker is the founder and CEO at SparkHealth; an innovation group, based in Amsterdam (the Netherlands), dedicated to bringing proven and sustainable big-data analytics and artificial-intelligence (AI) solutions to healthcare.
The group provides mentorship, global-distribution networks and support to mobilize funding (Series A and B rounds) for young innovative technology companies that have proven product and market. It also offers professional development to leaders of innovative companies and healthcare ecosystems (payers, providers) to facilitate acceptance and implementation of these technologies. Through a collaborative initiative with Cureus, it provides an open-access publishing platform for researchers based in the EU, the USA and Asia.
Dr. Panicker is a medical doctor who ran her clinics in Mumbai, India. Having accrued five years of experience in hospital and clinical medicine, she moved to the Netherlands and obtained a Master's in International Health from the Vrije University (VU) in Amsterdam. Since this graduate degree was offered across tropical-education member institutions, Dr. Panicker honed her skills in shaping strategy and implementation in public health across several European universities besides VU Amsterdam; namely, the University College of London (UCL, United Kingdom), the Rupert-Karls University in Heidelberg (Germany) and the University of Bergen (Norway).
In 2012, Dr. Panicker founded, in the Netherlands, the Monad Health Consultancy in public health with special focus on Corporate Social Responsibility in middle- and low-income countries, largely for India, Bangladesh and Nepal. Her work involved services to public-health NGOs from Southeast Asia and select countries in Africa and to agencies such as Unilever, FHI360, Algeos, Agha Khan Foundation, Save the Children, UNFDP and the World Bank. Her projects included policy debates in health sectors, international development, public-private partnerships in Asia, advanced planning, monitoring, evaluation and SMART analysis in healthcare programs.
As project coordinator and facilitator, Dr. Panickere has partnered with the Ministry of Health in India and academic hospitals in designing field trials for point-of-care screening in infectious diseases and big-data analytic studies. She is a member of the editorial board of the Global Journal of Medicine and Public Health.
Dr. Irene Porro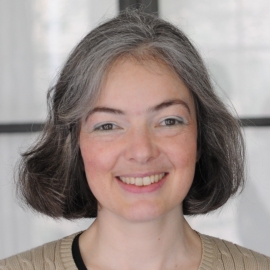 Dr. Irene Porro brings to the Board an unwavering commitment to social justice, a wealth of scientific and pedagogical expertise and a diversified experience including managerial and entrepreneurial leadership. She is the Director of the Christa Corrigan McAuliffe Center for integrated Science Learning at Framingham State University.
Dr. Porro combines research skills in physics and astrophysics with an interdisciplinary approach to education. Over the years, Dr. Porro developed a deep understanding of the issues in formal science education and a strong expertise in informal science education. She also pursued important collaborations with educators and scientists at local and national universities, science centers and out-of-school time organizations. For the past fifteen years, she has had regular opportunities to teach at the undergraduate level for teacher professional-development programs and courses for non-science majors.
A native of Torino, Italy, Dr. Porro received her Ph.D. in Space Science and Technology from the University of Padova (Italy). Before entering the field of education, she was a researcher in astrophysics at the Harvard-Smithsonian Center for Astrophysics in Cambridge (MA), and the Max Planck Institut für Astronomie in Heidelberg (Germany). She then joined the Massachusetts Institute of Technology where she became the Director of the Education and Outreach Group of the MIT Kavli Institute for Astrophysics and Space Research. She is an alumna of the International Space University, an international education program that specializes in providing graduate-level training to the future leaders of the emerging global space community.
Dr. Porro strongly supports the integration of artistic and science learning experiences, where both the arts and the sciences are fully respected and valued. She is also a Design Team leader at the Central Square Public Charter School (Lynn, MA) which promotes a project-based and integrated learning environment and the development of social entrepreneurship skills. The aim of the School is to implement, test and disseminate educational strategies based on sound research in pedagogy, psychology and education. These strategies are accomplished in accordance with the needs of local communities to allow all children, and especially those who struggle in a traditional education setting, to fully develop into lifelong learners and productive members of society.
Professor Bruce Scott

Professor Bruce R. Scott currently teaches Capitalism as a System of Governance at Harvard University. He is an Emeritus Professor of Business Administration at Harvard Business School. His particular area of interest is the impact of public policy on the business environment. His experience includes five years in Europe where he researched the French system of industrial planning. At Harvard Business School, Professor Scott led the required MBA course "Business, Government and the International Economy" for seven years and subsequently taught in various executive education programs, as well as the second-year MBA elective titled Economic Strategies of Nations.
For several years, Professor Scott's research and writing have focused on a book titled, "Capitalism: Its Origins and Evolution as a System of Governance" which was published in 2010. His outside activities have included the participation in the scenario planning tasks of Royal Dutch/Shell. His other books are: Industrial Planning in France (with John McArthur), U.S. Competitiveness in the World Economy (with George Lodge), South Africa: Prospects for Successful Transition (with Robert S.K. Tucker), and "Europe 2012 Globalisation et Cohésion Sociale: Les Scénarios Luxembourgeois".
In 1991, Professor Scott was appointed by the U.S. Senate as one of its four representatives on the U.S. Competitiveness Policy Council, an advisory board established by the Trade and Competitiveness Act of 1988. Professor Scott holds a B.A. in Economics (Swarthmore College) and M.B.A. and D.B.A. degrees from Harvard Business School.
Dr. Ivan Schumkov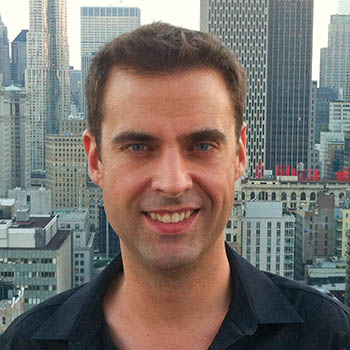 Ivan Shumkov has taught at Harvard University Graduate School of Design (GSD), New York University, Pratt Institute School of Architecture, Parsons the New School for Design, International University of Catalonia, and ETSA Barcelona. A New York based architect, entrepreneur, professor, scholar and curator, he is a pioneer in online education and founder of the
BUILD ACADEMY
, providing professional education for the building industry. He graduated with masters' degrees from ETSA Barcelona, University of Florence, and Harvard University GSD, as a Fulbright scholar. He earned his PhD in Architecture in 2009 at the Polytechnic University of Catalonia and Columbia University GSAPP, as fellow of the Fondation Le Corbusier.
He served as a member of the Board of Directors of Harvard Alumni Association 2011-14 and as founding president of Harvard Architectural and Urban Society Alumni 2008-14. Dr. Shumkov is a licensed architect in Spain and Italy and principal of ISA - Ivan Shumkov Architects, a company working in the fields of architecture, urbanism, landscape and design with offices in New York. He has worked, lectured and exhibited his projects and research in Europe, Brazil, Colombia, China, and the USA.
Professor Thierry Warin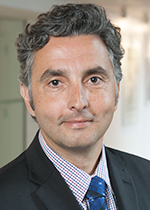 Professor Thierry Warin has published extensively on finance, economics and global affairs in refereed journals. He is a Visiting Scholar in Harvard University's Weatherhead Center for International Affairs and Associate Professor, International Business at HEC in Montreal. He is also a member of the Board of Directors of the International Trade & Finance Association and a Board-of-Editors' member of the of International Journal of Economics and Business Research.
Professor Warin is Fellow and Past Vice-President Strategy and International Economics at the Centre for Interuniversity Research and Analysis on Organizations (CIRANO); Researcher and a member of the Steering Committee of the European Union Center of Excellence (EUCE).
At the École Polytechnique of Montréal, he was Associate Professor of International & Financial Economics, Head of the International Projects program, Co-Founder of the Global Management of Technology research group (GMT Lab), Founder of PolyFinances investment fund and Academic Supervisor of PolyMonde (Europe, South Africa and Australia campuses).
Professor Warin was also the Editor-in-Chief of Le Québec International, Co-Founder of Avant-Garde for Young Leaders and Associate Professor of Economics and Director of the International Studies and the International Politics and Economics programs at Middlebury College, Visiting Professor in Beijing's University of International Business and Economics and Academic Director & Visiting Professor at Guangzhou's Sun Yat Sen University. Earlier in his career, Professor Warin lectured at the Sorbonne and both HEC and ESSEC in Paris.
Professor Warin holds PhD (Highest Honors) in Monetary Economics and Finance from ESSEC in Paris. He is pro-bono President and co-founder of the NGO Ed' Haiti and Adjunct Professor at the Institute of Sciences, Technologies and Advanced Studies of Haiti (ISTEAH).