Welcome to our secure server.

World Seminars held in Canada, the USA, Mexico and Europe!

Boston

New York

Canada

Latin America

Europe

Upcoming Leadership & Management Seminars Applying
Harvard University Global System™ Framework and Tools

Workshop Leader's Endorsements

"Alain Paul Martin has a long and valued association with Teck Metals Ltd™ We believe that Alain's teachings go far beyond the typical project management focus on scope, schedule, cost, and, sometimes, quality. Alain delves into topics that project managers working with complex topics or program managers dealing with multiple complex and often inter-related projects need to know about and must become skilled at to be successful. These teachings are supported by tools that we and our teams use on a regular basis to move ideas and concepts into well-defined projects that can be managed with conventional project-management tools."

Rob Stephens, PhD
Director, Applied Research & Technology
Teck Metals Ltd.
Note: Teck is Canada's largest diversified resource firm.

"Mr. Martin tirelessly invests his energy to leverage his successes and networks into solutions that have a direct, positive impact on the poor… Mr. Martin's management background and extensive experience in advising global leaders, alongside his motivation to eradicate poverty and its ill effects, qualify him to make a uniquely valuable contribution to addressing inequity on a societal level. With demonstrated skills in entrepreneurship, negotiation, and issue analysis, he is precisely the sort of thoughtful, versatile leader we need to advocate on behalf of the poor and underserved."

Prof. Paul E. Farmer, MD, PhD
Chair, Global Health & Social Medicine
Harvard Medical School
Chief, Global Health Equity
Brigham and Women's Hospital
Co-founder, Partners In Health
Top of this page
Toll-free: USA & Canada: 1-800-HARVARD (1-800-427-8273). +1-819-772-7777
Monday through Thursday: 9 AM to 4:00 PM, EDT. Voicemail: 24 hours 7 days

European Distribution Centre for Harvard Planners: WH Smith, 248, rue de Rivoli, Paris,75001
Dorothée Ben Tahar: +33 1 44 77 88 99 Extension 1 (Stationery). Concorde Metro Station.
2020 Harvard® Elite
A patented and genuine timesaver with unrivaled space care: the ideal gift of time!
By purchasing the Harvard® Planner, you are getting the best timesaver and contributing to a good cause. Harvard University receives a royalty which goes exclusively to fund student scholarships.


A Genuine Patented Innovation: outperforms Day-Timers®, Franklin-Covey® and Quo-Vadis® in space and timesaving: You can reschedule without rewriting details about tasks and plan up to 10 events an hour without cluttering the next time line in the pocket-sized Planner, and much more in larger Planners.


3 sizes: Pocket, Medium & Desk


3 binding options: Wire-O, Bookbound or Refills (3, 6 or 7 Perfs)


Leather or Lexide covers


Personalization Option


Best Timesaver, Guaranteed!


Order Now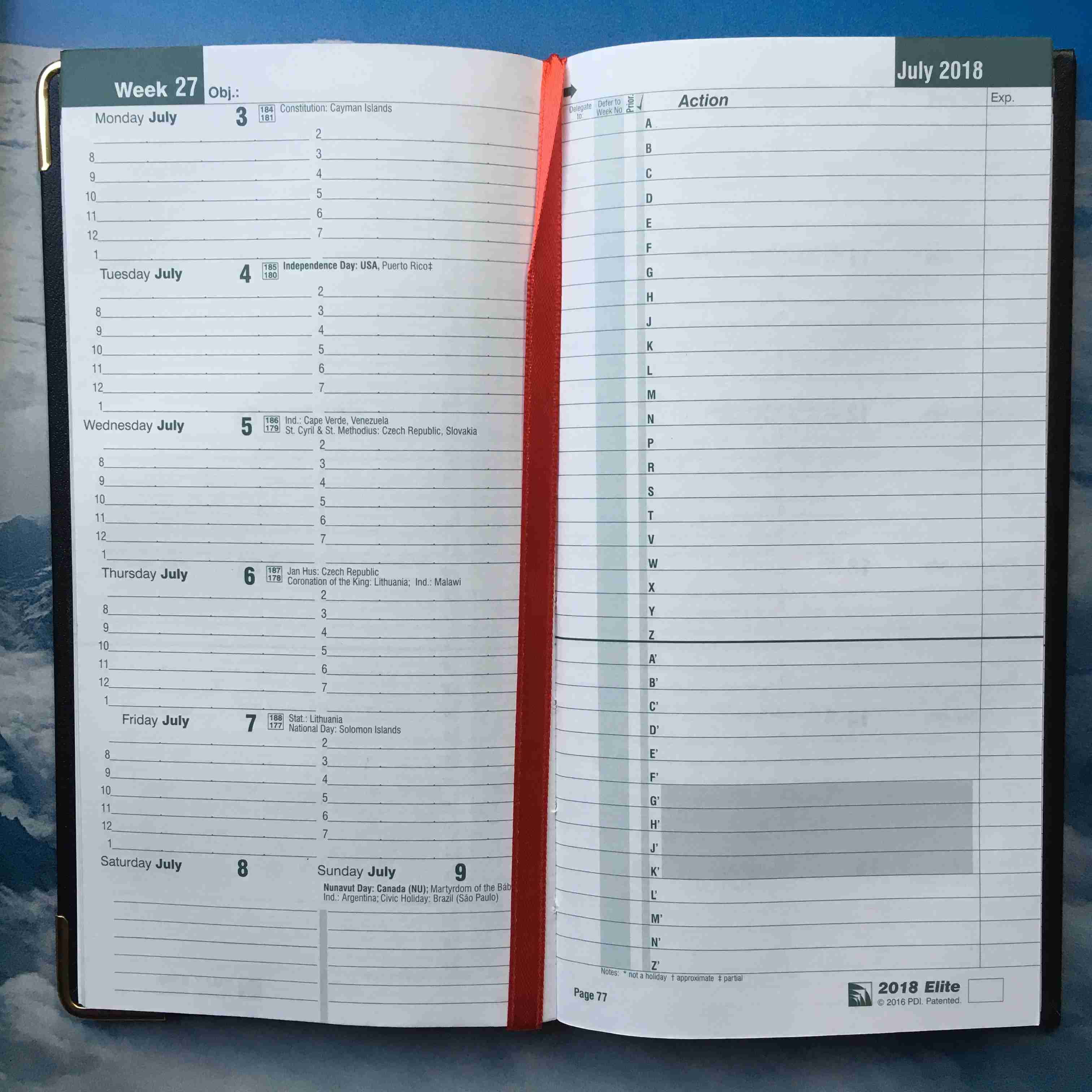 2020 Pocket-Sized Elite
Features: Black-leather cover, gilt-edged, protective metal corners and a permanent red cloth bookmark. Threadsewn for durability
An ideal gift!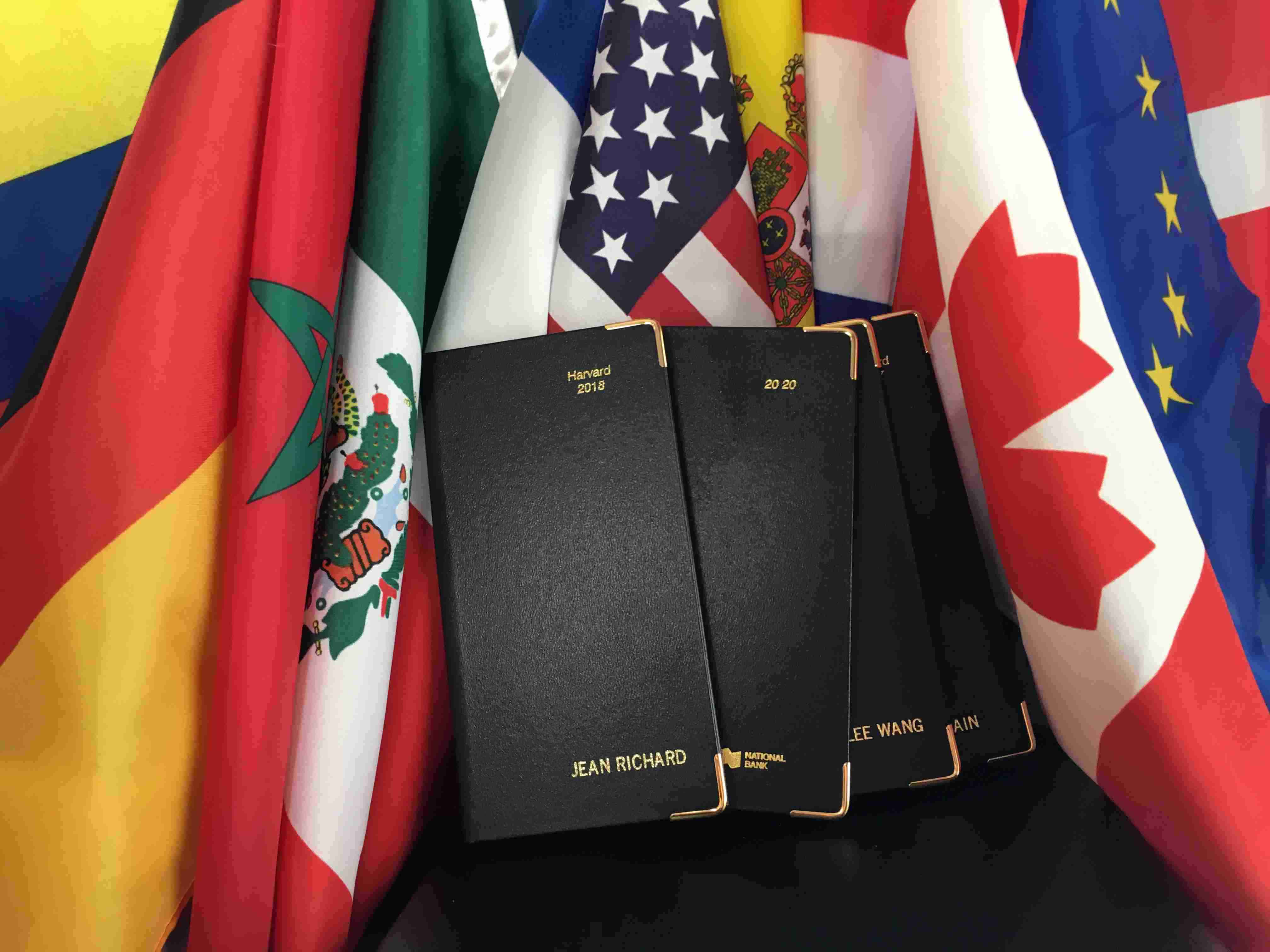 Gold-Foil Personalized Harvard® Planners
For $3.50, we personalize your Planner in gold foil your full name, initials or organization name, both the bonded leather Planners and genuine-leather organizers. Shipping within 48 hours while stocks last. Allow up to three weeks for corporate logos plus an additional $75 one-time fee to produce the die and cover proof.


A considerate way to reward your staff and clients!